Location & Access
from the Regensburger Spatz
Located in a quiet, exclusive residential area near the old town.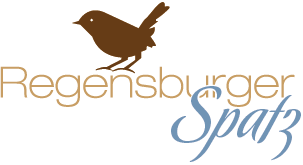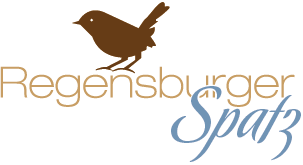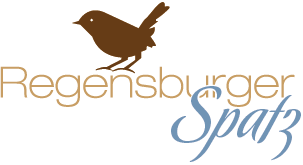 Location Regensburger Spatz
Located close to Regensburg's many beautiful parks, most of the attractions of the world heritage city, the pedestrian area with its beautiful shops and the new Regensburg market hall are all a few minutes' walk away.
Regensburger Spatz
Richard-Wagner-Straße 7
93055 Regensburg
Regensburg station is about 15 minutes walk from our apartments. When you leave the station at the main entrance, cross the Bahnhofstraße and turn right into Albertstraße (bus terminal). Continue straight on until you reach Hemauerstraße, then cross over to the Dr. Martin Luther Straße. Then take the second left into the Sternbergstraße, carry straight on. The third street on the right is Richard-Wagner-Straße. Regensburger Spatz is on your left – approx 100 metres.
You can also reach the Regensburger Spatz by public transport (e.g. bus 1 and 7). There is also a taxi rank at the train station.
COMING FROM MUNICH/HOF – A 93: Leave A93 at exit 39 – Regensburg Pfaffenstein and take Frankenstraße/B38. On Nordgaustraße turn right (signs to Ingolstadt/B15). Continue until Nibelungen bridge and Weissenburgerstraße. Take second right into the Richard-Wagner-Straße.
COMING FROM NUREMBERG – A 3: Take exit 100a Regensburg University direction Franz-Josef-Strauss Allee. On Franz-Josef-Strauss Allee turn left (signs to Oberhinkhofen/Oberisling). Take second left into Unterislinger Weg, then turn left to Furtmayerstraße. Take the third right into Sternbergstraße. Follow the road till Gabelsbergerstraße. Turn right into Richard-Wagner-Straße.
COMING FROM DEGGENDORF – A3: Leave motorway at exit 100B – Regensburg – Burgweinting towards the Landshuter Straße. Turn left into Landshuter Straße. Carry on under the railway bridge, stay on Landshuter Straße. Take second right (Gabelsbergerstraße), then immediate right into Richard-Wagner-Straße. Regensburger Spatz is 100 metres on the left.
Coming from the south bank of the Danube (city side) take Villastraße besides the "Königliche Villa", cross Adolf Schmetzer Street and follow the Gabelsbergerstraße. Before the second traffic light, turn left into Richard-Wagner-Straße.
Experience Regensburg – most sights are within a few minutes walking distance

Ferienwohnungen Regensburger Spatz