Welcome to
the Regensburger Spatz
Let yourself be enchanted by the charm and comfort of our apartments.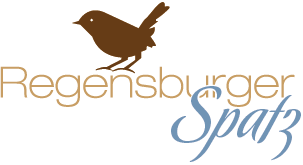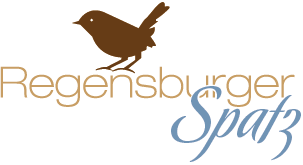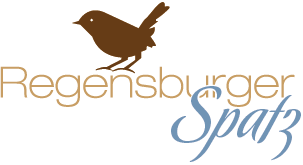 Looking for somewhere special to stay?
Let yourself be enchanted by the charm and comfort of our renovated Regensburger Spatz apartments. Situated in a quiet exclusive residential area close to the historic centre, our house offers the ideal starting point for a wonderful stay in Regensburg.
Visiting Regensburg for pleasure?
Located close to Regensburg's many beautiful parks, most of the attractions of the world heritage city, the pedestrian area with its beautiful shops and the new Regensburg market hall are all a few minutes' walk away. If our modern fully equipped kitchens cannot tempt you into producing a gastronomic delight then why not try one of the many good restaurants and cafes offering several possibilities to get the breakfast you need to start an excellent day… A public swimming pool, two minutes walk away, completes the comfort of our apartments.
Doing business in Regensburg?
We offer top quality accommodation in a peaceful environment with all the modern equipment you might expect (high-speed internet, wireless LAN and flat screen TV with international channels), without the hustle and bustle of a hotel. The nearby bus terminus offers regular direct bus connections to the University, hospitals and all the city's main industrial areas with companies such as BMW, Siemens, Continental, Areva and Krones.
We are one of the few apartments in downtown Regensburg which offers a private car park or garage. Regular visitors to Regensburg will no doubt appreciate this luxury! Located close to the Danube and the Ulm-Vienna cycle path, we offer ideal accommodation for cyclists and of course a safe place for your bicycles as well. We are looking forward to welcoming you.
We look forward to welcoming you in one of our special apartments.
Charm and comfort await you in the Regensburger Spatz
The Regensburger Spatz offers you two large and one small apartment. They are all renovated and have modern facilities – the best way to make them feel at ease.

Ferienwohnungen Regensburger Spatz